The Art in Malaga: Which Museums to Visit
Are you an art lover? Then you should discover the art in Malaga. Malaga offers a lot of different interesting museums for you to visit.
1. Pablo Picasso Museum

The famous artist Pablo Picasso was born in Malaga. You can see a lot of his art work in the city center but he has also a museum dedicated to all his beautiful work. That is why you can't miss a visit to the Picasso Museum when you are visiting Malaga.
Opening Hours: July-August daily from 10 am to 8 pm.
2. Carmen Thyssen Museum
At the Carmen Thyssen museum you find the most precious art works from Andalusia. You will see a lot of art based on the Spanish culture, for example bull fights, fiestas and architecture.
Opening Hours: Tuesday to Sunday from 10 am to 8 pm.
3. Automobile and Fashion Museum
There is something for everyone at the Automobile and Fashion museum. There are a lot of exclusive vehicles and more than 200 Haute Couture pieces to be seen. All the rooms have there own theme which takes you back in time.
Opening Hours: Tuesday to Sunday from 10 am to 7 pm.
4. Museum of glass and crystal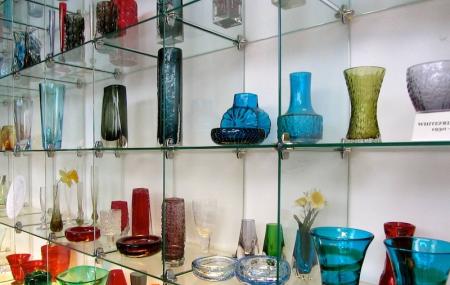 The museum of glass and crystal is a beautiful museum and definitely worth a visit. It is housed in the center of Malaga and you will find in a part of an old palace. The museum itself looks like it is furnished like a private home. All visits are guided. You will find old sofa's and the windows are beautifully decorated with stained glass. When you are walking through the museum, it will feel like you are back in time.
Opening Hours: Tuesday to Sunday from 11 am to 7 pm
5. Contemporary Art Center
The Contemporary Art center offers a lot. You can visit exhibitions, workshops, conferences and educational programs. You can take a tour through time from the 1950's until now and see how art has changed over the years.
Opening Hours: During Summer Tuesday to Sunday from 10 am to 8 pm.
6. Popular Art Museum
If you want to learn more about the culture of Malaga, you should definitely visit the Popular Arts Museum. You will see the work of printing, fishing, baking and much more!  There are several areas and in each area you will learn some more about the history and traditions of Malaga.
Opening Hours: Monday to Friday from 10 am to 5 pm and on Saturday from 10 am to 3 pm.
For more information: click here.
7. Centre Pompido: The art center of Malaga

The Centre Pompidou of Malaga offers one exhibition that is divided in several topics. There is a lot of art work from famous artists that you can visit. Besides paintings, there is also a lot of art made with architecture, photography and video. For the children there are several workshops to follow, such as dance, theater and cinema.
Opening Hours: Wednesday to Monday from 9.30 am to 8 pm.
8. Street Art in Malaga

There is a lot of art that you can visit for free. You can explore the neighbourhood Soho and you will find all sorts of street art. There are several graffiti artist that worked on these creations. It is a great way to walk around and explore the art in Malaga.
Do you want to know about more free things to do in Malaga? Check out our blog post: free things in Malaga.