10 things you must see when visiting Malaga!
Must see when visiting Malaga
Are you visiting Malaga soon? Here are the 10 things you must see when visiting Malaga and have a unforgettable experience!
1. What you must see when visiting Malaga: Soho Street Art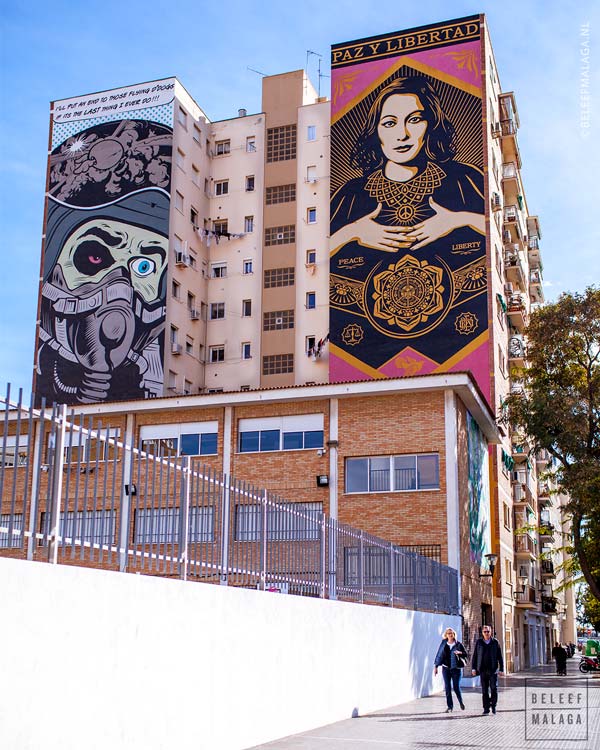 When visiting Málaga you should definitely visit the neighborhood Soho. In the 60's the neighborhood Alameda Principal fell into decline. They tried to adjust the so called 'Soho-effect' to the neighborhood. They transformed the poor neighborhood into a trendy artistic area.
You will see that Soho is visited more often by tourists in the city. The street art attracts a lot of  people. There are a lot of authentic facades that are being renovated and most of the streets are now car-free. More and more restaurants, hotels, bars and trendy shops open their doors.
2. Visit the ancient Roman Theatre
Are you more interested in history? Take a look at the Roman Theater. You can find it at the foot of Alcabaza in the Southern part of Málaga. You will see the traditional Roman architecture.
3. Must see: the Cathedral de la Encarnación de Málaga
You can't overlook the beautiful Cathedral de Málaga. Take a look at the beautiful building build in Renaissance style. The Cathedral was build between 1528 and 1782. You can find the Cathedral in the historic center of Málaga.
4. Visit Automobile and fashion museum
You should know that Malaga is full of museums. Most of them are related to art. This museum is different from the others. When you visit this museum, you will see a collection that goes back to the beginning of the 20th century. You will see 100 classic cars, like Cadillacs, Aston Martins and Bugattis. But that is not everything. Besides classic cars, the museum also offers a beautiful collection of fashion. You can visit a total of seven fashion galleries and you will see 200 original pieces of haute-couture, all from different decades. It is a museum that both men and women will love to visit.
5. Visit the Malaga Football Club
Are you a sports lover? Then you are at the right place! You should definitely visit the Malaga football stadium. There are seats for 30,000 people. It is the home of Malaga CF. You can visit a match every week from August to May from Europe's best league. You can also take a stadium tour or visit the museum to see all the famous players and trophies.
See the website for more information about tickets and tours: La Rosaleda Stadium
6. Try some Espetos!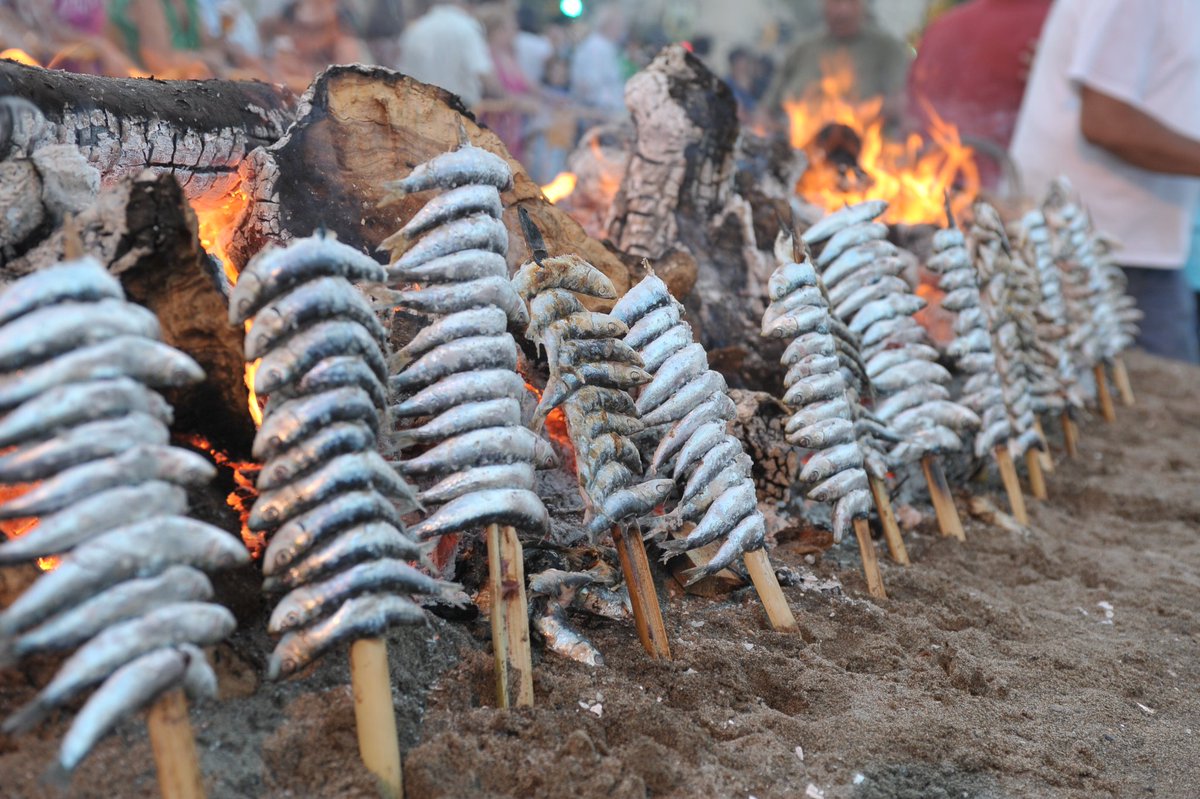 Are you looking for a local dish? Then you should try 'espetos'. It is grilled sardine but it is cooked in a classic way. The locals dig a hole in the sand and make a fire. After that, they roast the sardines over the embers. They use long, thick canes to skewer the sardines. When they are done you can enjoy them with some lemon and a glass of wine.
7. Visit the Holy Week: Semana Santa
When you visit Malaga you should definitely come during the Holy Week. The Holy Week is a big deal in Spain and especially in Malaga. The spectacular floats that the men carry on processions take place from Palm Sunday to Easter Sunday. You will see that the floats are several meters tall and the Virgin statues are beautifully decorated. The atmosphere is more exuberant here compared to other Spanish cities.
8. Visit Feria de Agosto
When you visit Malaga in August you can not miss out on Feria de Agosto. Feria de Agosto is a great celebration for bringing back Christianity in the Middle Ages after the Islamic era.  It is a week-long festival in the third week of August. It will give you a great look of Andalusian culture. Besides that there are also daily bullfights at La Malagueta. The streets are beautifully decorated with flowers and lanterns.
9. Visit Puerto de Malaga
If you are looking for a more relaxed part of Malaga you should visit Puerto de Malaga. It has some fantastic coastal sceneries. The port is located a few minutes outside of the city center. You will be amazed by the modern setting. It has a variety of shops and restaurants around the area. It is the perfect break where you can watch yachts and cruise ships roll in. Soak in Malaga's relaxed atmosphere during a fresh drink.
During your visit in Malaga you should take a Tapas Tour. Malaga offers the best seafood in the country. South Tours provides a Tapas Tour where you can taste all kinds of tapas and enjoy them. Try all the different treats while learning about the Spanish cuisine and Malaga's own specialties.
These were the 10 things you should definitely visit during your stay in Malaga, enjoy!